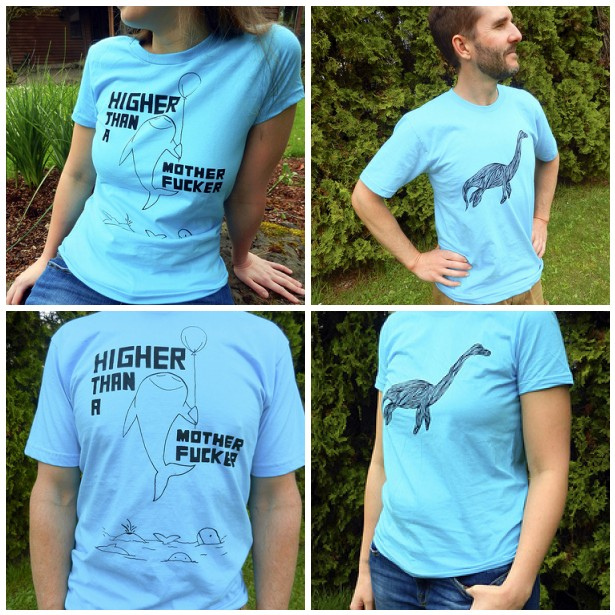 It's finally happening! My first run of t-shirts are now listed for sale in my shop!
I have two designs initially – my "Higher than a Motherfucker" whale illustration, and my swirly Champy. I have men's medium and large sizes, as well as a women's large. If these do sell. I will be able to have more sizes and/or colors next time!
These shirts have been hand screen printed here in Eugene, by Threadbare Print House, a small woman-run business that I am happy to support. The designs are printed in black eco-friendly water based ink, creating a softer, vintage look that won't crack or peel.
You can find more detailed information about each shirt on the listings here.
I very special thanks to Roland for helping me out and being my awesome man model.