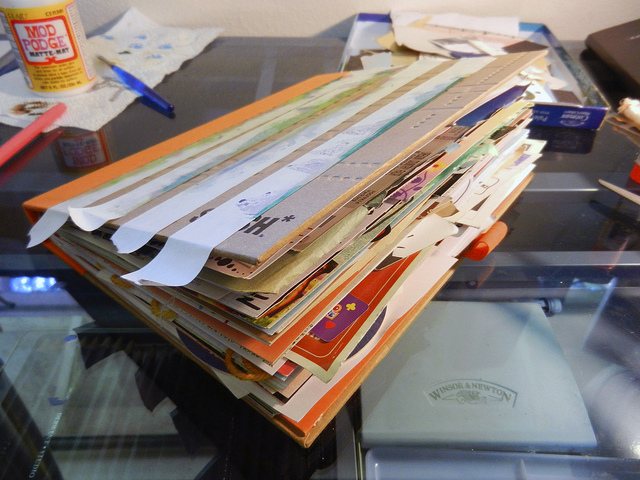 During the last few days I have been working in my Smash journal. The idea behind Smash is that it gives you a place to put anything you want into a book. It doesn't have to be arty or pretty, or have any kind of theme or structure. You can do this with any type of journal or book that you would like. I bought my official Smash branded journal last year as a treat for myself, and because they were on sale at my local craft store. I love working in this thing. The quality of the book is great – the pages are made out of sturdy cardstock and spiral bound. You can see I've crammed a crapload of stuff into my pages, and the book is not falling apart at all. Each page also has a different background, which can help get you started, since sometimes it's intimidating when you are starting with a glaring, plain white page.
I have been using my Smash book mostly to collect bits and things that I find. Here are a few of my favorite random collage pages using a mix of different things: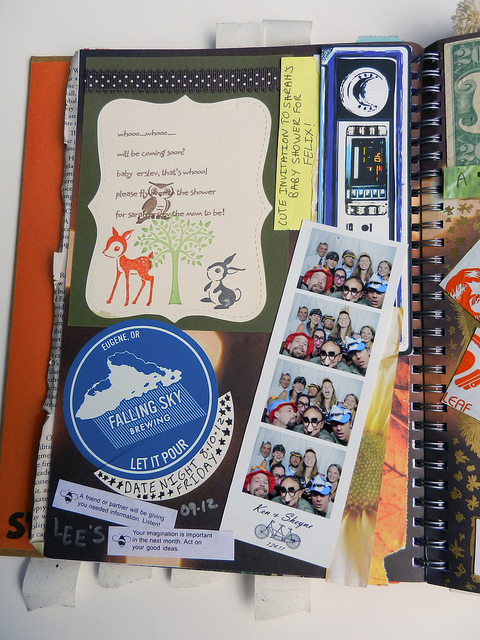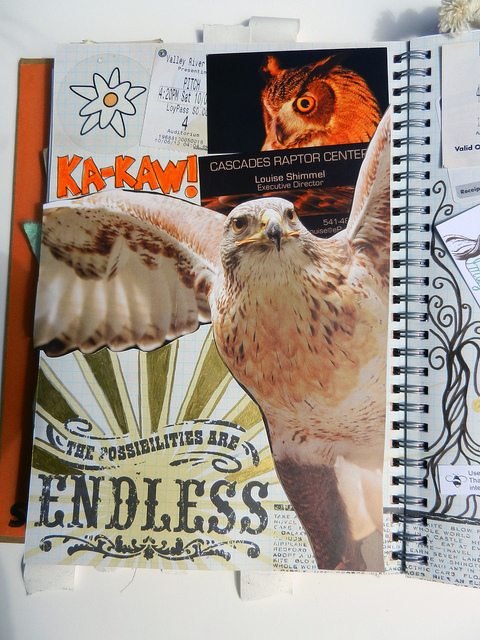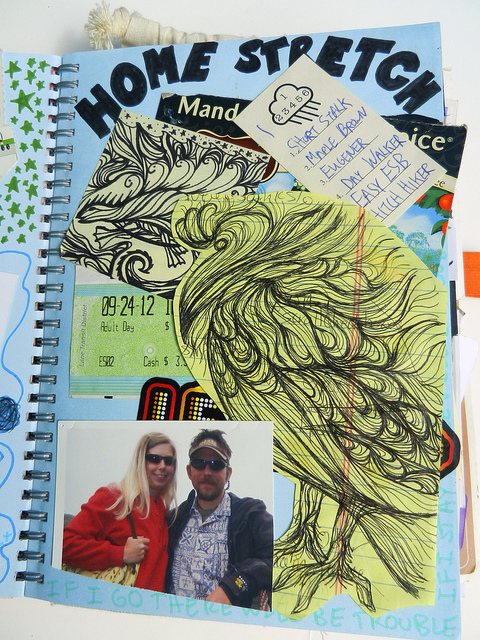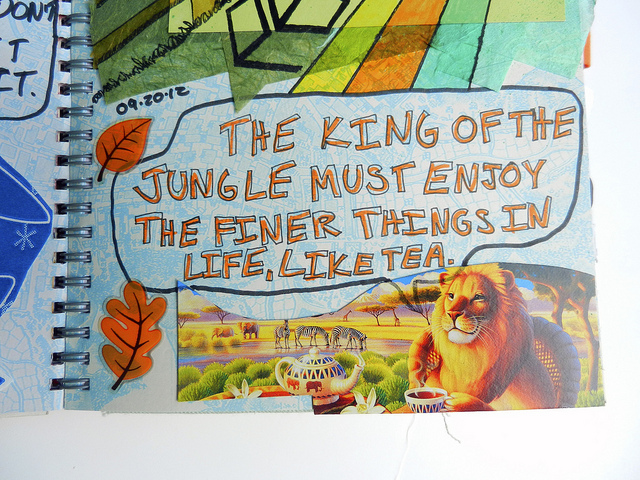 Sometimes, when I go to an event, or on a trip for several days, I will make a point to collect things along the way, and then make a two-page spread with my findings. Here are a couple of those: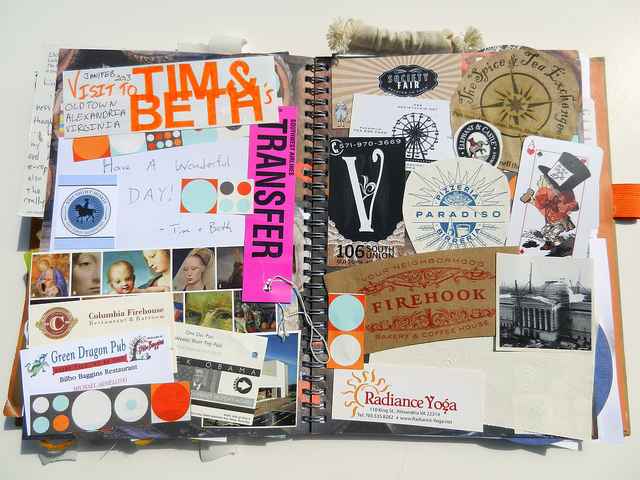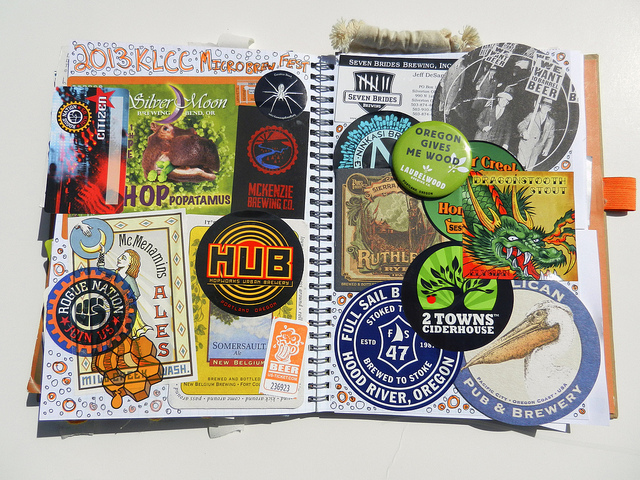 I have also been using the book to save little art experiments and drawings I have done on loose paper. Here's a couple pages with some drawings from a contour exercise I did. I just love those giraffes with the orange and yellow!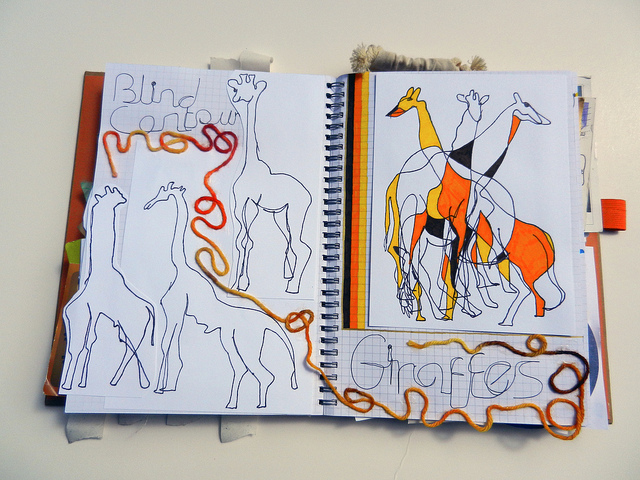 During the past week or so, I have been using the Smash book more as an art journal. I feel more free working in this book. Maybe it's because I have already created so many pages on the fly that ended up looking great, so I'm less scared to make unplanned art journal pages in here. I usually do art journal pages in a Moleskine, but sometimes I get intimidated by having to have a clear vision for each journal page, and execute that vision perfectly. I'm not sure if it's because the Moleskine is expensive and a little pretentious or what, but I have a hang up about it for some reason!
Here are the art journal pages I worked on this weekend in my Smash book. These pages were very much unplanned. I really love the first two below. I don't like the lion illustration very much, but that's ok.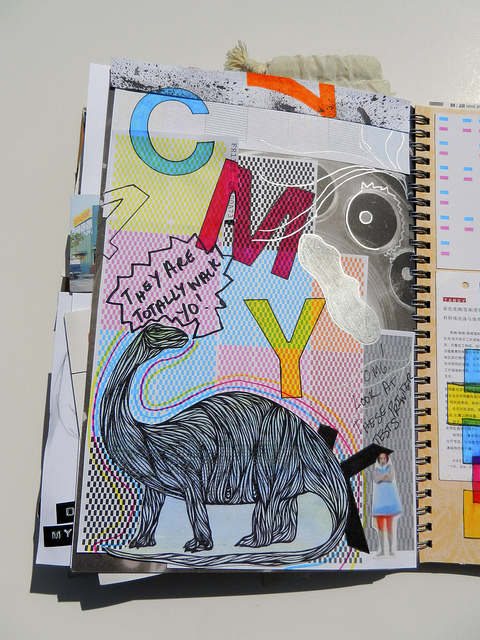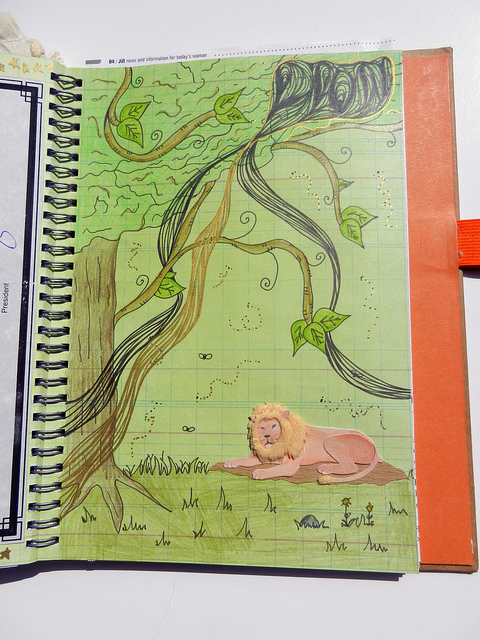 Working all spontaneous in my Smash book has been so therapeutic. Sometimes I wish I could just crawl right into this book!