There are times when all I want to do is sit down and doodle, or glue things, or make something, but I am at a loss for a clear idea or vision. At these times, it definitely helps to have some kind of restriction or problem to solve to get your creativity going. Recently, I found this great list of simple prompts at Daisy Yellow, and I've started making little collages in my Smash journal based on each one.
The first prompt is Perspective. In the prompt, she offers a photo of a fence for inspiration. I used the imagery of the fence and some of the colors in the picture to make my own interpretation: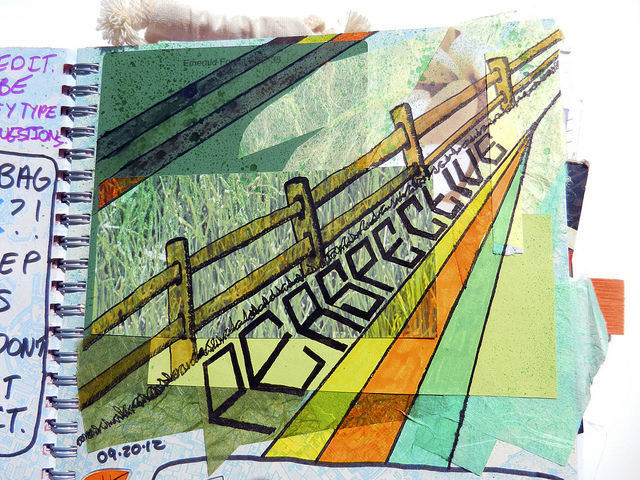 I don't put dates on many things in this journal, but here I noticed I dated this one last September! I can't believe it's been that long!