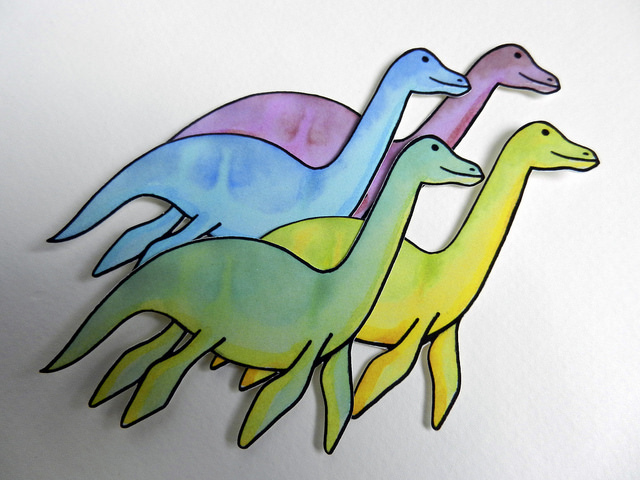 It had been a little while since I had really used my Silhouette cutting machine, but this week, it's gotten some pretty heavy use. I have been using it a lot to cut out shapes for my Smash book. Between my Whale/Champy illustrations and my Valentines, I have been using this little drawing of Champy for a lot of things! I thought it would be fun to give him away here. So, I created four versions of him in different colors and made digital stamps and cutting files for each!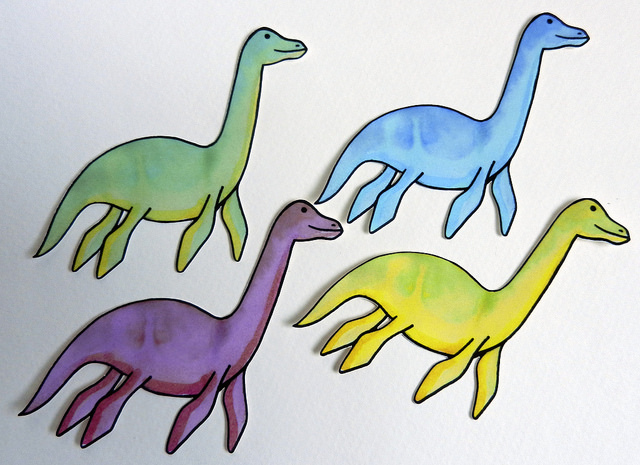 These little guys are so cute. I printed and cut out a bunch of them and started an art journal page: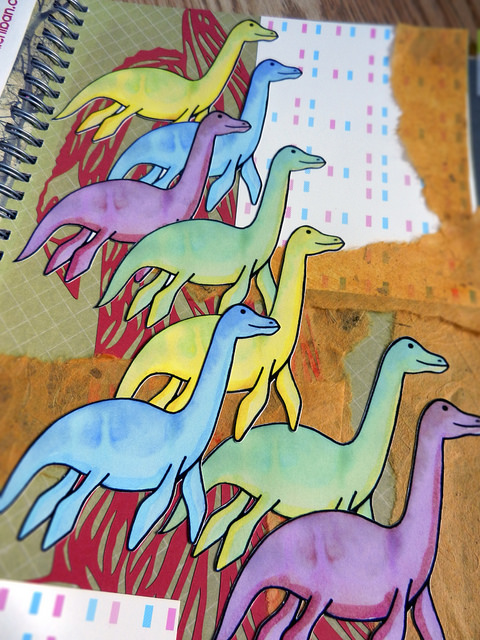 I love how they look in a little herd! If I saw this rainbow herd of Champys swimming out in Lake Champlain, I would LITRALLY die. As I was finishing up this page, it kind of took a turn into the crazy, but I really like how it came out:
Whoa.
If you would like to try these guys out in your projects, you can download the digital stamps and cutting files here for FREE (for personal use)! I broke them up into 4 zip files, because they are little heavy-ish. This is because I tried to keep them at a decent print resolution.
Download here:
The download includes the Champy design in the following formats: Silhouette Studio (.studio), PDF, DXF, SVG, and PNG. If you like to do digital scrapbooking, you can use the PNG's as digital stamps! Enjoy!
**PLEASE let me know if there is anything wrong with the files, and I will do my best to fix!**
Stay up to date on my art projects, freebies, videos, tutorials and more by subscribing to my email newsletter.
Sign Up For My Newsletter:
Get art updates from me, freebies and more!