Whoosh! Another month gone forever! All that's left is this filled in art calendar.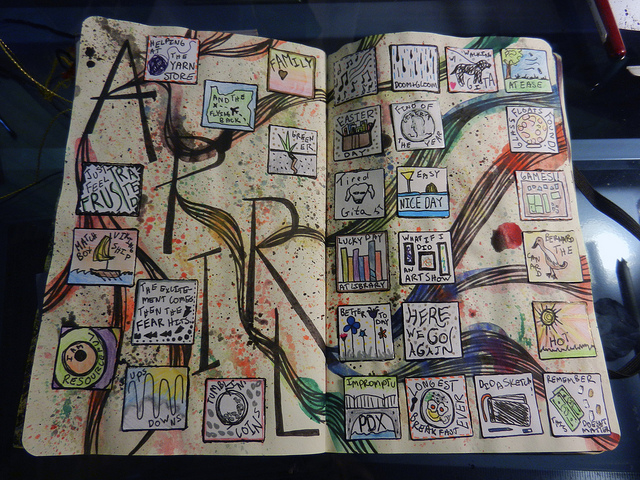 My squares this month are pretty colorful, and go with the busy colorful background I made. Having all white squares was pretty interesting. They really made the colors from the colored pencils and pens I use pop out. I even had a guest artist fill in one of the squares for me. I'll let you figure out which one it is!
Here are a few close up pictures: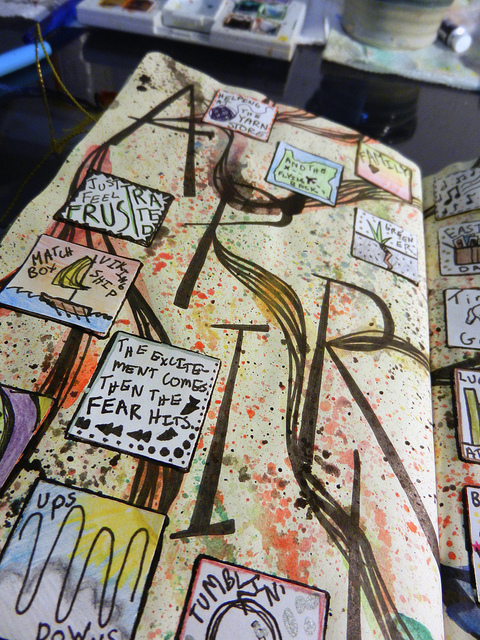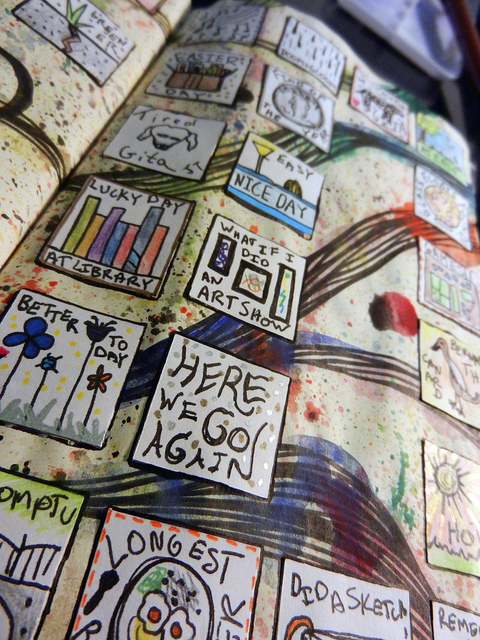 I am on time for my May calendar this month! Yay! I will have that posted tomorrow along with a tutorial on how to do a quick and dirty art calender page layout.